Everbody come o! Call your sister, your friend, your boyfriend, your girlfriend, your pastor, your exes, your parents, your village people, let them all hear (sorry, read ) this. You know i'm all about finding new spots in Lagos and beyond and this time, my wakawaka led me to uncover a secret gem in Lagos called JJT Park, located in Ikeja, Lagos. The park got me thinking 'Where has this place been my entire existence!'
JJT stands for Johnson, Jakande and Tinubu who were three former governors of Lagos state and the park was named after them to immortalize their heroic acts for Lagos state. This park was commissioned in December, 2017 but why did the whole of Lagos not hear about it?. Communication surrounding the opening is so minimal and it's paining me because how can we have something so beautiful in Lagos and the world has not heard about it?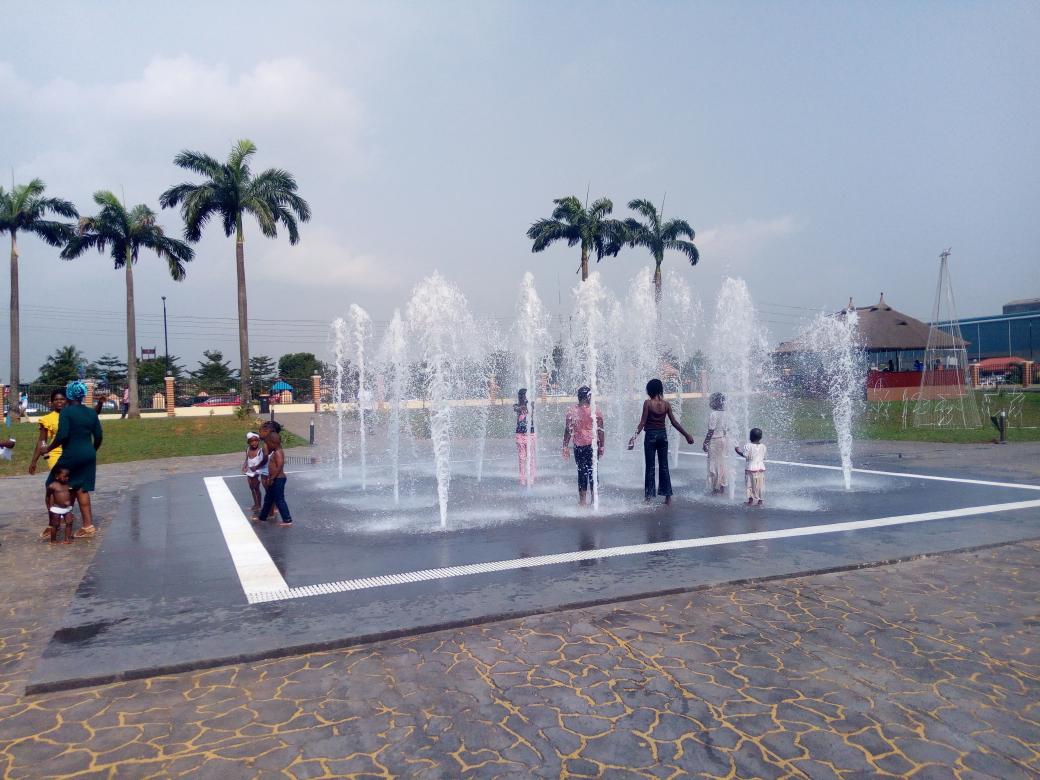 On entering the park, you are met with a big Eyo statue with water fountains around it, to the left of the park, there are a lot of play things for kids and even adults and to the right, you see a lot of mini-chalets, under the tree seatees, a really big arena with flags of different countries, more water fountains , beach cottages, etc. The best part is there is FREE WIFI (that actually works) and its absolutely free to enter, sold yet?
So the next time you are around Ikeja, be sure to visit JJT park, don't say I never did anything nice for you o. BTW, I took some bomb pictures there that I cant wait for you all to see 😉
What other fun spots in Lagos would you like me to visit/review. Let me know in the comment section.




Till next time

😘




DON'T BE SELFISH, SHARE THE POST